Book Launch and Readings with authors
Caroline Sinavaiana and Susan M. Schultz

Sunday, February 9, 3pm


at Revolution Books
Caroline Sinavaiana, born in Utulei, Tutuila, is Associate Professor of English at UH-Manoa. Her creative work includes two collections of poetry: Alchemies of Distance and Mohawk/Samoa. She is co-editor of a special issue for Pacific Studies: Women Writing Oceania."Sina" will be reading from "Nuclear Medicine," her soon-to-be published memoir about her treatment for breast cancer. The memoir is written in three traditions, American, Samoan, and Buddhist, but also concerns western medicine, which she terms "another country."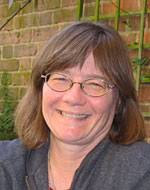 Susan M. Schultz is author of Dementia Blog (Volumes 1 and 2) and Memory Cards: 2010-2011 Series, among other books. She edits Tinfish Press and professes poetry and American literature at UH-Manoa. The two volumes of Dementia Blog chronicle her mother's illness from 2006 until her death in 2011.
Susan will read from "Welcome to Her Disease". She also promises that, in spite of the seriousness of the pieces each poet will be presenting, they'll also bring a lot of humor to the afternoon.